Ghazal Maestro Jagjit Singh dies at 70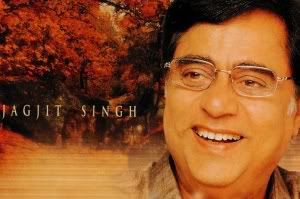 Jagjit Singh, the ghazal maestro, died in Mumbai on 10 October, 2011. The greatest achievement of Jagjit Singh is that he made the tradition of ghazal very close to the heart of common man. He added a western touch to the ghazals and also popularized the use of foreign instruments like guitar, violin and bongo. Earlier the musical instruments used in ghazals were restricted to only traditional ones.
Jagjit Singh was admitted to the hospital after he had a brain hemorrhage. He died at the age of 70. He was admitted to Lilavati Hospital on 23 September, 2011. He died after about a fortnight long struggle on 10 October, 2011. He is survived by his wife Chitra Singh. He was a recipient of award of Padma Bhushan. He had sung in various languages including Punjabi, Hindi, Urdu and Nepali. Although he is notable for his ghazals in Hindi, yet his songs in Punjabi are no lesser in terms of quality. He gave life to the superior quality songs of the epitome of Punjabi poetry, Shiv Kumar Batalvi. 'Ghaman Di Raat', 'Eh Mera Geet Kise Na Gaana', 'Maye in Maye Main Ik Shikra Yaar Banaya' etc. have their own charm in Jagjit Singh's melodious and vibrant voice. And that voice will continue to win our hearts for decades and centuries to come.